Over the last few of years I have featured themed collections of photos from the City of Vancouver Archives on my site. However, this month I thought I would change things up a bit and issue a challenge to my readers and local photographers. The challenge was to create your own photos to replicate a handful of archive photos that I have selected.
I put the call out to local photographers last month to see if they could capture updates for a handful of archive photos I posted. Thanks to London Drugs for their support, I have three winners to announce.
The third and second place winners receive a 12×18 Gallery Wrap courtesy of London Drugs Photolab (value $79.99) and the first place/grand prize winner receives a Nikon D3200 Black Body with 18-55mm VR Lens courtesy of London Drugs (value $499.99).
Carrall at Water in Gastown
THEN
NOW 1st place/grand prize winner: Photo by Michael Weber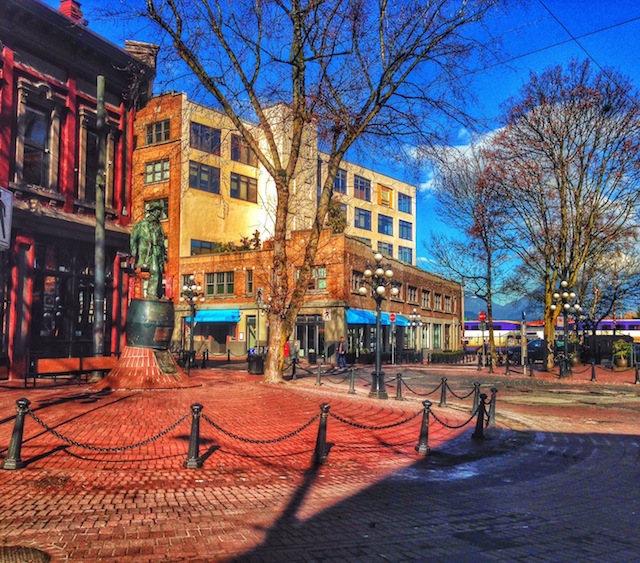 Robson at Howe
THEN
NOW 2nd place winner: Photo by Steve Vanderwoerd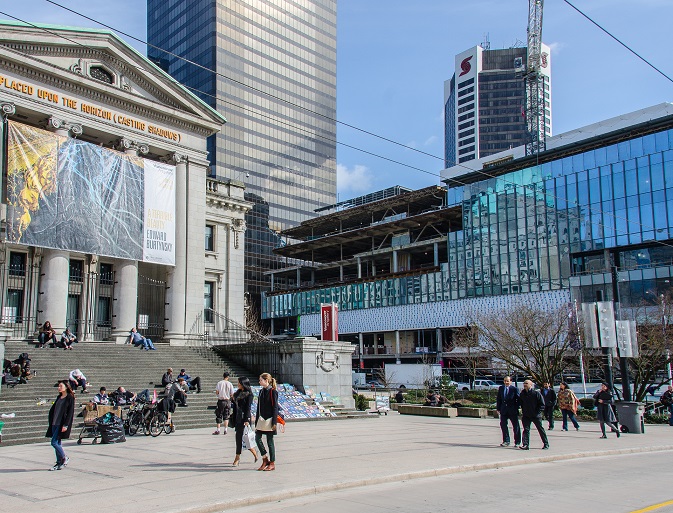 Coal Harbour and Skyline
THEN
NOW 3rd place winner: Photo by Chris Hampel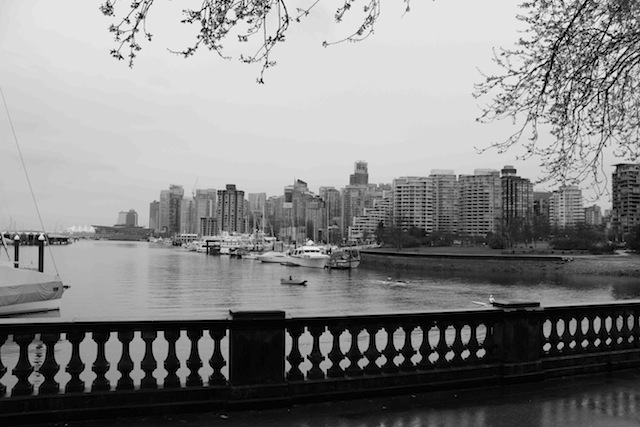 Georgia and Granville
THEN
NOW Honourable mention: Photo by Marilou Strait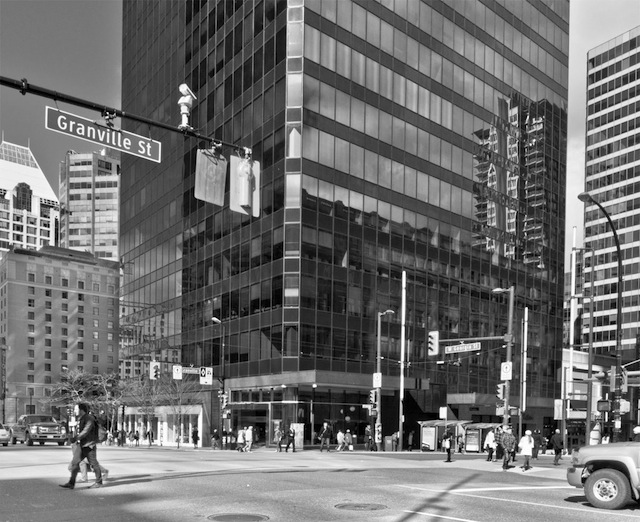 False Creek From Main
THEN
You can't tell by looking at it today but False Creek used be a whole lot more liquid. The water stretched all the way back to where Clark Drive is located now and it wasn't filled in until less than 100 years ago when the rail lines came through and the Pacific Central train station was built. This image, looking north from Main and 7th, was the toughest to duplicate.
NOW Honourable mention: Photo by Jeremy R. Last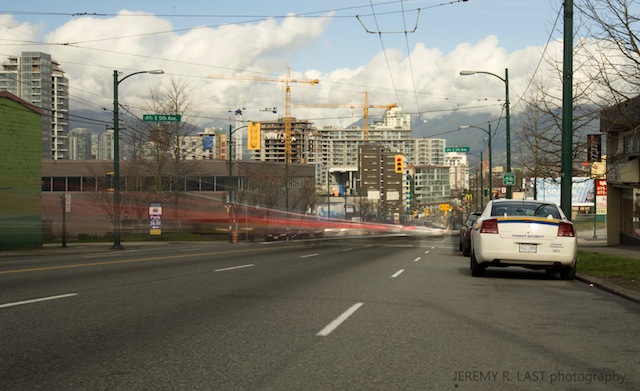 Thanks to all who entered and shared their photos!