I was recently browsing the Vancouver archive GIF goodness that is Vancouver Rising and I noticed that one of the animated images was a series of photos from the City of Vancouver Archives that were simply stitched together. It reminded me of this collection of "Under Construction" photos I posted last year and made me realize that I could probably achieve the same effect.
Merchants Bank, 1916 | Granville and Pender


VPL Archives#: 20039A, 20039D, 20039F. Photographer/Studio: Dominion Photo Co.
Thanks to sequences of images, photographed by the great Leonard Frank, I created a few Vancouver construction time-lapse GIFs of my own featuring prominent historic buildings in the city:
Marine Building, 1929 | Burrard and Hastings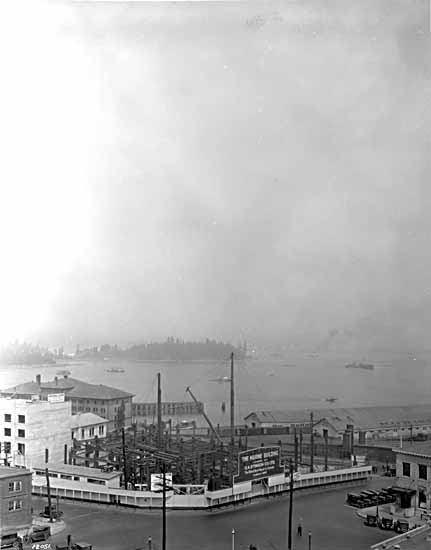 Source: VPL Archives# 12000-12005, 11990-11999, 104080, 104080A
Stock Exchange Building, 1928 | Howe and Pender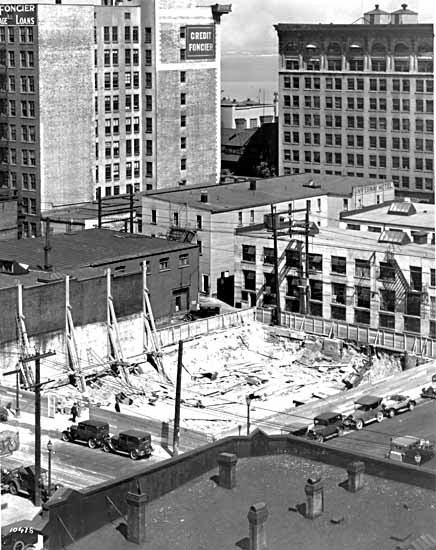 Source: VPL Archives# 12109-12120, 22947
Royal Bank Building, 1930-1931 | Granville and Hastings


Source: VPL Archives# 12074-12083, 15702
View more photos from the Vancouver Public Library and City of Vancouver Archives in my history series.