This morning HBO Canada announced that it will host the International Game of Thrones® Exhibition in Toronto and Vancouver this summer.
Game of Thrones at the PNE in Vancouver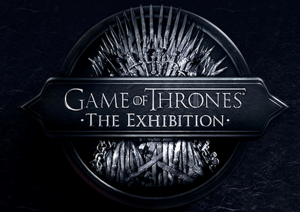 The International Game of Thrones® Exhibition will be at the TIFF Bell Lightbox in Toronto from May 14th to 18th and then in Vancouver during the PNE, August 16th to September 1st (closed August 18th and 25th).
The exhibition will showcase artifacts and props from the series and will be free of charge, with your PNE admission.
"As the largest ticketed event in British Columbia, the Fair at the PNE is extremely proud to present GAME OF THRONES as a featured free-with-admission exhibit at this year's Fair," says PNE President and CEO Michael McDaniel. "The PNE has a long history of providing superior family programming and we believe GAME OF THRONES: THE EXHIBITION will be a huge hit with Fairgoers and guests from around the region."
Among the displays are:
Costumes, props, armour, and weapons – created by artisans whose extraordinary craftsmanship has lent authenticity to the show since its inception, the collection includes a magnificent costume display featuring cloaks, dresses and armour; iconic artifacts such as model dragons and eggs; weaponry comprising of crossbows, daggers, spears, hatchets and swords; crowns and headdresses; jewellery; books, letters and maps; House banners; storyboards, and much more.
Interactive Experience – fans will have an opportunity to participate in a new, fully immersive interactive experience that will place them within the world of Westeros.
Iron Throne – fans will also have an opportunity to have their photo taken on the coveted Iron Throne.
Presented by HBO, Game of Thrones®: The Exhibition will be open daily from 11:00am to 11:00pm in the Garden Auditorium.
In addition to Toronto and Vancouver, the GAME OF THRONES® THE EXHIBITION will also visit New York City, New York; Mexico City, Mexico; Austin, Texas; Rio de Janeiro, Brazil; Oslo, Norway; and Belfast, Northern Ireland. The exhibit will offer a fresh perspective on the series, focusing on key places, characters and relationships from the program. The free-of-charge, not-to-be-missed exhibition will feature new installations, showcasing a collection of nearly 100 original artifacts from pivotal scenes in Seasons 1, 2, and 3, plus select pieces from the upcoming fourth season.
Season 4 of HBO's GAME OF THRONES premieres Sunday, April 6 at 9:00pm ET/MT on HBO Canada. Follow the tags #GOTExhibit and #HBOCanada on Twitter for more information and follow the PNE on Facebook and Twitter to learn more about their upcoming season this summer.