Free concerts and the CBC in Vancouver go hand-in-hand, and while it's a little too chilly — and soggy — to host their popular outdoor Musical Nooners at this time of year, they are bringing back the CBC Toque Sessions free concert series.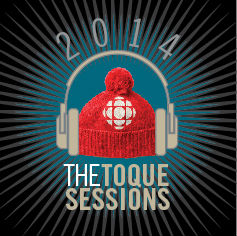 Now in its 5th year, the CBC Vancouver's Toque Sessions free concert series runs each Thursday and Friday beginning at 7:30pm in Studio One at the CBC Broadcast Centre at 700 Hamilton Street (between Robson and Georgia) from January 23rd until February 28th, 2014.
There are 12 shows lined up for this season and reservations are not available so be sure to secure your place in the rush line by 6:30pm each show day.
Thursday, January 23, 2014
Hayley and Jess Moskaluke

Friday, January 24, 2014
The Belle Game

Thursday, January 30, 2014
Murray Porter

Friday, January 31, 2014
Anciients

Thursday, February 6, 2014
Good For Grapes

Friday, February 7, 2014
Hannah Epperson

Thursday, February 13, 2014
The Harpoonist and the Axe Murderer

Friday, February 14, 2014
Blackie and the Rodeo Kings

Thursday, February 20, 2014
Said the Whale

Friday, February 21, 2014
Dean Brody

Thursday, February 27, 2014
Dan Brubeck Quartet

Friday, February 28, 2014
Hannah Georgas and Ryan Guldemond
For more information on the CBC Toque Sessions follow @CBCVancouver or #cbctoques on Twitter.