Vancouver's latest attraction is FlyOver Canada, a fantastic flight simulation ride for all ages at Canada Place. The 30 minute experience (preshow, boarding zone, and the 8 minute Ultimate Flying Ride) will have you taking off into the giant dome screen with the latest in projection and ride technology creating a true flying experience complete with wind, scents, and mist. You'll soar over the country from coast, to coast to coast.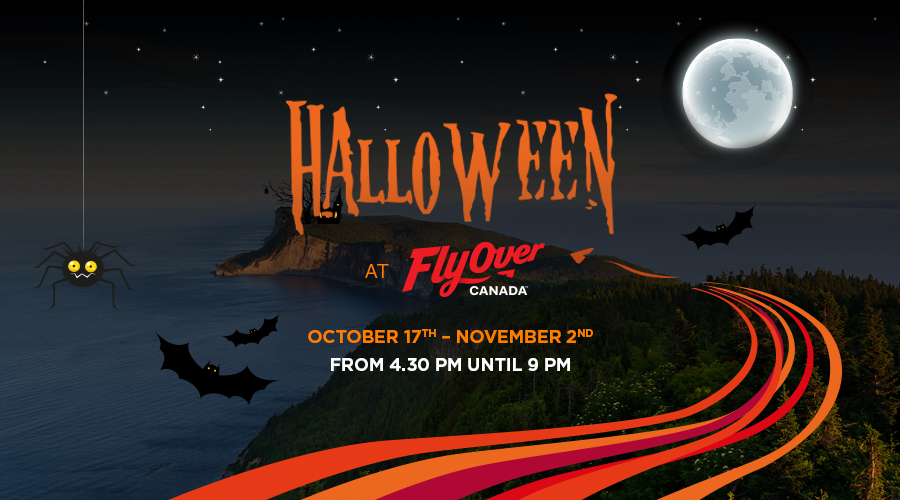 Getting into the spirit of the season, FlyOver Canada is adding some spine-tingling entertainment to its popular, must-see attraction for Halloween.
From October 17th through to November 2nd, evening shows from 4:30pm to 9:00pm will be all about Halloween, including spooky decorations, a themed pre-show and a witch on site granting an exclusive "FlyOver Broom License" to all the boys and ghouls who see the feature film. Activities will be aimed toward kids aged 4-12.
FlyOver Canada is also offering special ticket prices for the Halloween shows: Adults (13+) are $16.95 and Children (4-12) are $11.95. Children must be at least 102cm (40″) to enter FlyOver Canada. There is a further discount if bought online, which is recommended.