There is a brand new CAMRA (Campaign for Real Ale) chapter sprouting up in Surrey that will incorporate Langley, Delta, Tsawwassen, White Rock, Landner and Richmond as well.
"Drinking craft beer means you know what you're putting into your body and it also tastes a lot better. Through CAMRA South Fraser I hope to educate people about the importance of drinking good beer."
"Surrey has had a strong craft beer culture for years and is the home of award winning breweries like Russell and Central City so it makes sense to have a chapter of CAMRA focused on this growing community in addition to the cities surrounding Surrey," says Scott Graham, one of the co-founders of the chapter.
"Richmond, especially Steveston, is one of the strongest craft beer markets in the GVRD but with Vancouver's increased membership we thought it would be great if we could devote more time to them given the high concentration of craft beer fanatics in that city." Graham has also previously hosted the Surrey Beer Club, which supported the Surrey Memorial Hospital Foundation.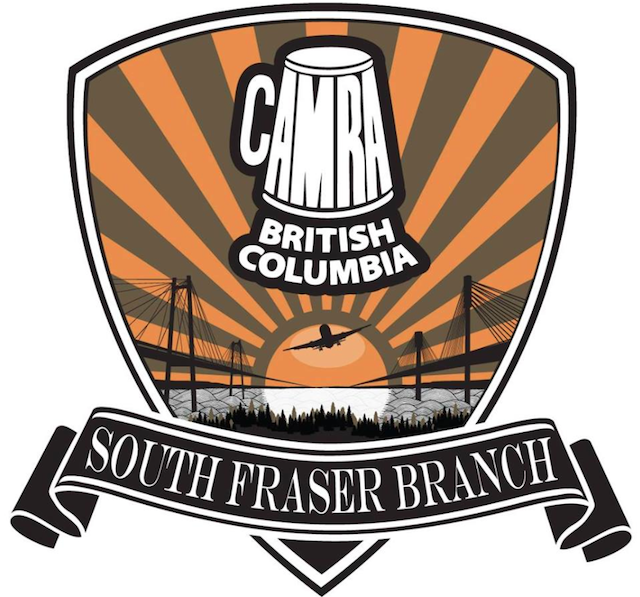 The CAMRA BC South Fraser Branch will celebrate with its first event on Saturday, September 21, 2013 from 3:00pm at Big Ridge.
There will be casks from Big Ridge Brewing Company, Dead Frog Brewing, Four Winds Brewing, Red Truck Brewing Company, Russell Brewing Company, The Brewhouse at Whistler and Yaletown Brewing Company.
Aside from great beer, festivities will include an inaugural toast, a 'meet the team' session and raffle prizes from supporters benefitting Variety BC Children's Charity.
Starting at 2:00pm on September 21st, Big Ridge Brewing will operate a shuttle from King George Skytrain Station for attendees in support of their ongoing commitment to the safety of their patrons and the public. Those who wish to take advantage of this service should call (778) 938-7433 in advance to book a pickup time from King George SkyTrain.
The Campaign for Real Ale Society of British Columbia is an independent, voluntary, consumer organization. Incorporated in 1985, it is dedicated to the promotion and responsible consumption of natural, craft beers. With branches in Vancouver, Victoria, South Fraser, the Fraser Valley and Powell River, CAMRA BC advocates for consumer rights, promotes education, and supports community.