This weekend we'll be celebrating the 125th anniversary of Vancouver's crown jewel, Stanley Park. This peninsula means a lot of many of us with its forest trails, Seawall paths, attractions, beaches, and as Xwayxway, a traditional village site of the Squamish First Nation. On Saturday, August 24th and Sunday, August 25th, you will be able to enjoy free activities and live concerts — along with a Stanley Park Brewing Beer Garden — to celebrate everything we love about the park.
Stanley Park 125 Festival Schedule
A full schedule of events is available online, and you can search by festival location and date, or you can download this PDF. There are free daytime entertainment and activities from 12:00pm to 8:00pm as well as ticketed events with Theatre Under the Stars and Boca del Lupo.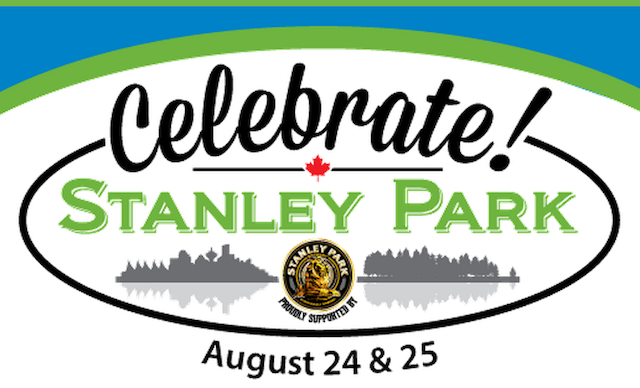 Second Beach Live Concerts
Live at Second Beach: The Stanley Park Live stage at Second Beach features a full line-up of amazing musical performances, food concessions, outdoor sports, and a premium licensed area to enjoy Stanley Park Brewery's fine selection of beers.
Saturday Schedule Live at Second Beach
10:00am to 11:00am SPES Nature Walks
12:30pm to 1:15pm Mob Bounce
1:00pm to 5:00pm Stanley Park Lawn Bowling Club
1:35pm to 2:20pm Ali Milner
2:20pm to 2:40pm Alexandria Maillot
2:40pm to 3:25pm Watasun
3:25pm to 3:45pm Alexandria Maillot
3:45pm to 4:30pm Washboard Union
4:30pm to 4:50pm LIO & Guests
4:50pm to 5:35pm We are the City
5:55pm to 6:40pm You Say Party
5:55pm to 5:55pm LIO & Guests
6:40pm to 7:00pm LIO & Guests
7:00pm to 8:00pm Born Ruffians
9:00pm to Late SPES Nature Walks
Sunday Schedule Live at Second Beach
12:30pm to 1:15pm Hilary Grist
1:00pm to 5:00pm Stanley Park Lawn Bowling Club
1:35pm to 2:20pm Del Barber
2:20pm to 2:40pm Connor Roff
2:40pm to 3:25pm Kuba Oms & The Velvet Revolution
3:25pm to 3:45pm Connor Roff
3:45pm to 4:30pm The Belle Game
4:30pm to 4:50pm Terence Jack
4:50pm to 5:35pm The Matinee
5:35pm to 5:55pm Terence Jack
6:00pm to 7:00pm Arkells
6:40pm to 7:00pm The Matinee
Festival Zones
Family Stage at the Arch:
Family stage with local children's entertainers like Bobs & Lolo and Music with Marnie, Coast Salish artisans and cultural displays, Stanley Park Ecology Society's Discovery trail walks and BioBlitz ecology study, stilt walkers, interactive workshops and the Aquarium's Aqua Van.
Memory Lane at the Gardens: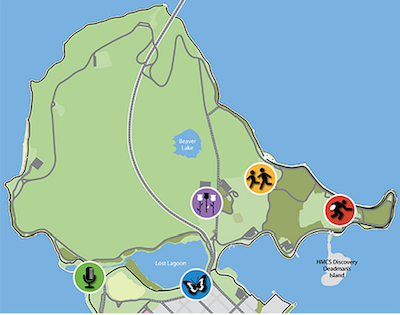 Historical tours and displays in the rose garden and Shakespearean sonnets and soliloquys. Evening ticketed performances including Theatre under the Stars at Malkin Bowl and Boca del Lupo at the Stanley Park Service Yard parking lot.
Brockton Sportsapalooza:
Rugby and cricket games and demos with a licensed area, traditional Coast Salish Slahal games, and open house at HMCS Discovery at Deadman's island.
Lost Lagoon Ecoharmony:
Nature displays, games and events hosted by Stanley Park Ecology Society including naturalist-led wildlife trail walks and mural art workshops at the Nature House, plus musical performances at the Lost Lagoon stage and roving entertainers.
Check out the Stanley Park 125 website for more information and updates.