Rock the Vote BC is a non-partisan voter registration campaign to increase voter turnout among BC's university and college students and they want to make sure that May 14, 2013 is on everyone's calendar.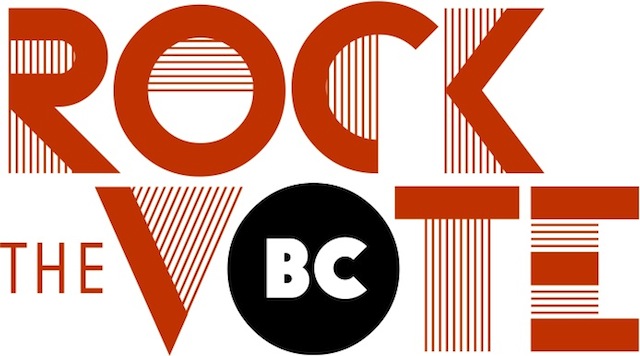 In 2009, only 51% of eligible voters in BC went to the polls in the general election and more than 500,000 eligible voters under 34 didn't vote. Rock the Vote is hoping to boost those numbers through social media campaigns, activations, and encouraging students to take on their own campaigns locally to spread the word.
Here's how students can help right away, and then pass on the message: Add yourself to the BC voters list, follow Rock the Vote on Twitter and Facebook, and check out what's happening at your school or others for ideas. If there's no local team in your area, you can email Rock the Vote to setup your own.
Follow Elections BC on Twitter and Facebook as well for more general election information leading up to May 14th.
Rock the Vote BC is a campaign of the Canadian Federation of Students-British Columbia.