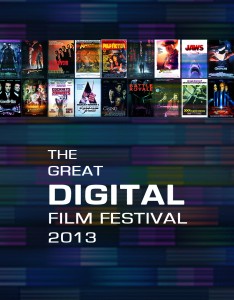 The Great Digital Film Festival is coming to a Cineplex theatre near you this month as they return cult classics and beloved favourites to the big screen. For the next week only the Scotiabank Theatre downtown and the Colossus Theatre in Langley will be playing the following:
Sunday February 3rd
Gremlins 12:00pm
An American Werewolf in London 2:15pm
Jaws 4:35pm
The Fifth Element 7:15pm
Cockneys vs Zombies 9:50pm
Monday February 4th
2001: A Space Odyssey 1:00pm
A Clockwork Orange 4:00pm
Battle Royale 7:00pm
Oldboy 9:25pm

Tuesday February 5th
Battle Royale 12:00pm
Oldboy 2:20pm
Gremlins 4:50pm
Goodfellas 7:05pm
Casino 9:55pm

Wednesday February 6th
The Fifth Element 12:00pm
Gremlins 2:35pm
An American Werewolf in London 4:50pm
Jaws 7:10pm
The Matrix 9:45pm

Thursday February 7th
Goodfellas 1:00pm
Casino 4:00pm
Reservoir Dogs 7:30pm
Pulp Fiction 9:40pm
All screening are $6 each, check local listings to confirm showtimes.
If you're looking for more film events this month, Canada's Top Ten Films are at The Cinematheque, there's a French Film Festival, and the Vancouver International Mountain Film Festival are all coming up.