The Canadian Space Agency is celebrating astronaut Chris Hadfield, commander of the International Space Station, with a world tour photo challenge. While Hadfield has been posting amazing images from his orbit of Earth, they are inviting young and old to submit photos for the chance to win some very unique prizes.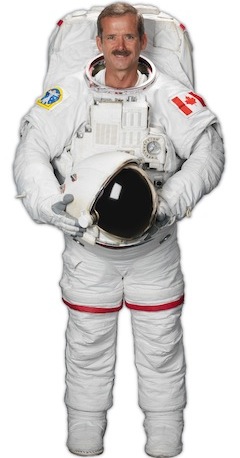 How to Enter
1. You can enter by adding a 2D Chris Hadfield to your photo using the CSA's digital editing system.
2. You can visit a partner venue across Canada to snap a photo with a 2D cutout. Partner venues in Vancouver are the H.R. MacMillan Space Centre and Science World.
3. Download and print your own 2D Chris Hadfield (scroll to bottom of this page for file options) and take a photo with it.
Prizes
The three pictures with the most online votes will win a mission t-shirt signed by Chris Hadfield. The big winner will have the chance to virtually meet Chris Hadfield during a private discussion via Webcast after the mission (arrangements to be made in accordance with astronaut's schedule).
The contest has been live since the summer and it will end May 16, 2013. You can upload as many images as you like or click to vote on any of the photos that have already been submitted.