Work off a weekend's worth of turkey by participating in Step It Up for Sophie's Place happening Sunday, October 14, 2012.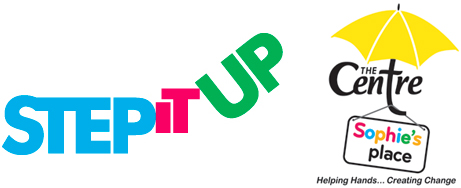 Registration is currently open for this first annual event that will have participants climbing up 23 flights of stairs at Central City, all for a great local cause. All proceeds benefit Sophie's Place at the Centre for Child Development in Surrey.
Sophie's Place is a child advocacy centre focussed on providing specialized services to physically, mentally or sexually abused children up to age 16 in a child-friendly setting. It provides an opportunity to participate in the safeguarding of our children and in playing a key role in their healing process.
The Centre recently welcomed Sophie's Place as a program under their umbrella and it is the result of a significant collaboration between the Surrey RCMP, the Ministry of Children and Family Development, Victim Services and Crime Prevention, a division of the Ministry of Justice, the City of Surrey and The Centre for Child Development.
Sign up to participate in Step It Up and collect pledged to complete the stair climb (545 steps, with a smooth elevator ride back down). Upon registration you'll receive your own pledge page where family, friends, and colleagues can support your effort.
Follow the Centre for Child Development on Twitter and Facebook for more information.