October is BC Hydro PowerSmart Month which focuses on sharing information about conserving energy, using electricity wisely, finding the right electronics and lighting options for your home, and offering great deals and savings to consumers. Throughout PowerSmart Month I will be sharing updates, deals, and a few exciting giveaways.
Power-Plinko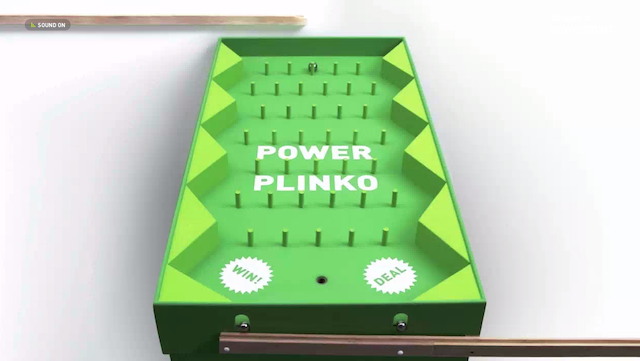 Power-Plinko is a new online game that gives players the chance to win daily prizes like London Drugs gift cards, ENERGY STAR LED bulbs, or the grand prize: a Samsung Home Bundle featuring an ENERGY STAR refrigerator, dishwasher, 40" TV and stereo (daily prize winners are automatically entered to win the grand prize).
All users can play once a day at PowerSmart.ca but to try again, you'll have to earn extra plays. You can search Power Pointers or the Deals Page to look for hidden codes or share on Facebook and Twitter by clicking the links you'll be provided at the end of your game. Global TV News will have codes daily and I have a handful of codes to share including Energy4 which you can use today for an extra chance to win prizes when playing Power-Plinko.
Follow PowerSmart Month on Twitter for more information, deals, and events happening throughout October. Check back here tomorrow for another play-again code for Power-Plinko and other PowerSmart deals.