The following post was written by movie enthusiast Marina Antunes who has contributed VIFF preview information for Miss604.com for the last four years.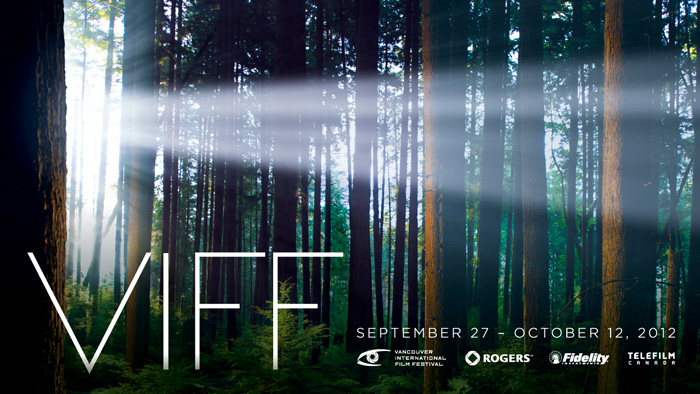 There always seems to be one festival or another running in Vancouver but come Thursday, the City will really enter the so called "festival season" when it plays host to one of the largest film festivals in North America.
The Vancouver International Film Festival will kick off on September 27th and for the next 15 days it will present over 300 films from around the globe. The festival always draws the cinephiles out of the woodwork, including budding ones but with so many titles to choose from it can be difficult to navigate and find the one movie you'll be telling your friends about for the next few months.
Every year VIFF delivers an assortment of award winning titles and this year is no different. There's Michael Haneke's Palme d'Or winning "Amour" (trailer), a hard hitting tale of love and loss, Nikolaj Arcel's period drama "A Royal Affair" (trailer) which won two Silver Bears in Berlin, and the Sundance Audience Award winner and feel good hit "The Sessions" (trailer) starring Oscar Nominated John Hawkes and Oscar Winner Helen Hunt.
The Special Presentations series is always a good place to start for those who feel overwhelmed but more adventurous viewer may want to take a chance on less mainstream fare. Here are five titles, you can call these "Marina's Picks", which seem to be flying low on the VIFF radar:
1. A master of the microbudget and telling intimate but enthralling stories, director Sean Baker made a name for himself with two well received but largely under seen films ("Take Out" and "Prince of Broadway") but he makes his first festival appearance with "Starlet," a modern day "The Odd Couple" set in the San Fernando Valley.
2. The few that were on hand two years ago to see Jo Sunghee's debut "End of Animal" were treated to an intense tale of survival after the apocalypse but for his follow-up, the director turns his attention to a the sweetly fantastical with "A Werewolf Boy" (trailer) the tale of a feral young man who is rescued by a girl who he then falls in love with.
3. On a completely more realistic note, last year's Oscar winner Melissa Leo continues her run of hard-hitting dramas with "Francine" (Wagner's Dream" (trailer) director Susan Froemke goes behind the scenes to see what it takes to get this production off the ground.
5. Jason Buxton makes his debut with "Blackbird" (trailer) the story of a misunderstood and alienated teen. TV's Connor Jessup plays the lead character in what looks to be an understated performance.
Be sure to check out all of the recommended titles as well as the full line-up at the VIFF website, follow the festival on Twitter for updated news and most importantly, be sure to have a good time! The festival isn't only a good way to see great movies, it's also a great place to meet interesting new people. If you're waiting in line, be sure to say hello to the person in front and behind you. You never know, they could recommend the best movie you'll ever see!
See you at the festival!
Marina is the Assistant Managing Editor at Quietearth.us. Follow her on Twitter @TheMarina.