Vancity has launched a Good Money Mob campaign where local businesses can benefit from exposure, foot traffic, and a healthy cash injection. They Have split up the Good Money Mob into three rounds and I'm very pleased to host Round Two.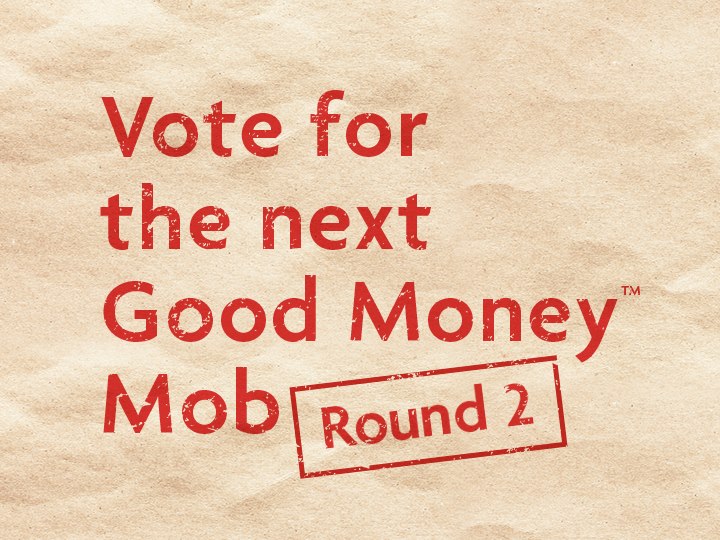 The mob in this case is an event where the community is encouraged to go to a business on a specific date and "mob" them with their cash. Make purchases, dine-in or take-out, buy goods, book services, all of that good stuff. These events are commonly known as "Cash Mobs" and referred to as reverse Groupons because instead of offering deep discounts, the mobs are meant to help the business owner develop a more long-term relationship its customers.
I have hand-picked three local businesses to feature and the public gets to vote on which they would like to see get mobbed in this manner.
The three businesses for my Vancity Good Money Mob Campaign are:
Uprising Breads Bakery
Uprising Breads Bakery on West Broadway is all about using all-natural ingredients in their goodies. Plus, they also donate their left over bread to community groups like The Vancouver Food Bank.
Website, Twitter, Facebook
CocoaNymph Chocolates & Confections
Making delectable chocolates started as a way for CocoaNymph Chocolates & Confections' owner to pay for tuition. Now they have two locations offering artisan chocolates made by hand, using local ingredients whenever possible.
Website, Twitter, Facebook
Woodland Smokehouse & Commissary
Woodland Smokehouse & Commissary on Commercial Drive is much more than a typical sandwich and doughnut shop. That's because it's also a studio, gallery and kitchen space for the local culinary community.
Website, Twitter, Facebook
Voting is NOW OPEN on Vancity's Facebook page. Click "Like" on the badge representing the company you would like to support and that will ultimately get mobbed — in the best way possible. Voting runs until October 3, 2012.