The City of Vancouver had their snow and ice removal information posted weeks ago, in anticipation of the white blanket that was bound to fall this season.
Aside from having a winter-ready vehicle, it's also your responsibility to make sure the sidewalks are clear for pedestrians in your neighbourhood. No matter how long the snow sticks before turning into a muddied slush, there are a few things you should know: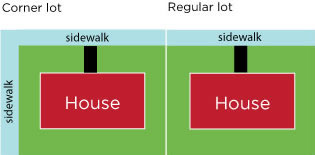 All Vancouver property owners and occupants (tenants) are responsible for clearing snow and ice from the full width of sidewalks that surround their property (shown in blue) by 10 am on the morning following a snowfall, seven days a week. Property owners and occupants who fail to remove snow and ice may be fined. Please make arrangements for someone to clear your sidewalk of snow and ice if you are away or are unable to clear it yourself.
If you are unable to clear the walk yourself or if you are an able-bodied person who can assist someone who cannot clear their sidewalk, you can get on the Snow Angel list. You can call 3-1-1 in the city to be listed for assistance or to be a snow-shoveling volunteer. You can sign up through the Britannia Secondary School Streetfront Program, the Grandview- Woodlands Community Policing Centre, Templeton Secondary School, or the West-End Coal Harbour Community Policing Centre.
A few more tips from the city when it comes to removing snow:
Choose a snow shovel that is right for you. Push the snow instead of lifting.
Speak to your doctor if you have a heart condition or you're unsure if you're physically able to shovel snow. If you experience pain, stop immediately and seek help.
Warm-up and stretch before shoveling.
If the storm is over, the City has plowed, and snow begins to melt, please clear the snow around the catch basin in the gutter fronting your property. This will help the melt water runoff into the storm sewer system, and reduce flooding problems.
Avoid shovelling snow onto sidewalks or the roadway as it can be hazardous to pedestrians and vehicles.
Read the complete list online and find out more about the Snow Angels program.