The Peak Performance Project, for the development of new and emerging BC music artists, announced their Top 5 Artists for 2011 this afternoon. Narrowed down from a field of twenty finalists, the placement of the Top 3 will remain a mystery until the grand finale event in November.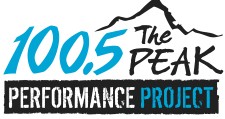 Top 3 (in alphabetical order)
The Boom Booms, Current Swell, The Matinée
4th and 5th for 2011
4. Hilary Grist ($10,000 prize)
5. Acres of Lions ($5,000 prize)
The Top 20 artists received $5,000 in initial funding this year and they each contributed songs that celebrate our city that you can download for free.
Tickets for the finale on November 27, 2011 are $10.05 (plus service charges) and that is where the winner will be announced. Third place will receive $50,000, second will get $75,000 and first will win $100,500.
This is the third year of the five year commitment by the Peak Performance Project, an initiative of 100.5 The Peak and Music BC. Previous winners include We Are the City (2009) and Kyprios (2010).