Canada's Got Talent, our version of America's largest talent show, will be airing next spring on CityTV and auditions are coming to Vancouver this month.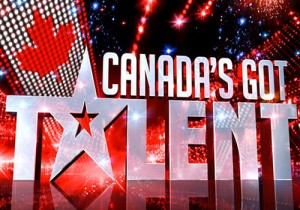 Vancouver auditions for the reality competition show will be held September 19th and 20th, it's the third stop on the tour that will also visit Winnipeg, Edmonton, Toronto, Montreal, and Halifax.
If you can dance, sing, juggle, play piano, rock the guitar, or have an unique talent you think the world should see, come out to audition. Solo and group acts are welcome to compete.
What Canada's Got Talent Audition Tour in Vancouver
Where The Westin Bayshore, 1601 Bayshore Drive
When Competitor lineup starts at 6:00am PT. Doors open at 8:00am.
There are some extraordinarily talented people in Vancouver so I know the West Coast will be well-represented. Those wishing to participate should visit the Canada's Got Talent website to find out how to get signed up and to fill out the Participant Agreement Release form. Walk-up performers will be welcome but they will need to have two pieces of valid ID.
Update November 9th and 10th there will be call-backs in Vancouver for the next round of Canada's Got Talent.