Throughout the Summer, Vancouver International Airport ("YVR") will again be hosting Take Off Fridays, which began last summer to engage travelers and locals alike. This free event takes place every Friday from July 9th until August 27th between 8:00am- 4:00pm and features giveaways, food specials, face painting, music and more.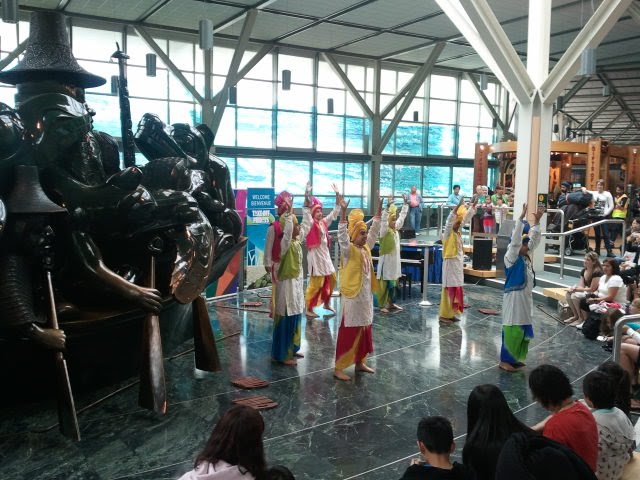 Having enjoyed this event a few times with the kids last year, we decided to hop on the Canada Line and check it out again over at the domestic terminal. We were pleasantly surprised to learn that due to its popularity, Take Off Friday events and activities have expanded into the international terminal as well.
We were greeted by music from a live DJ and some lovely young people passing out ice cold cans mini-cans of Sprite. Before we knew it the boys were getting their faces painted along with lots of other kids and adults.
This year, when you spend $10 or more at YVR you can be entered for a chance at 15 seconds in the YVR Money Machine, located in the international terminal. I was given the chance to try it out and it was a lot of fun — but harder than it looks! You can win "YVR Bucks" that can then be spent within the airport.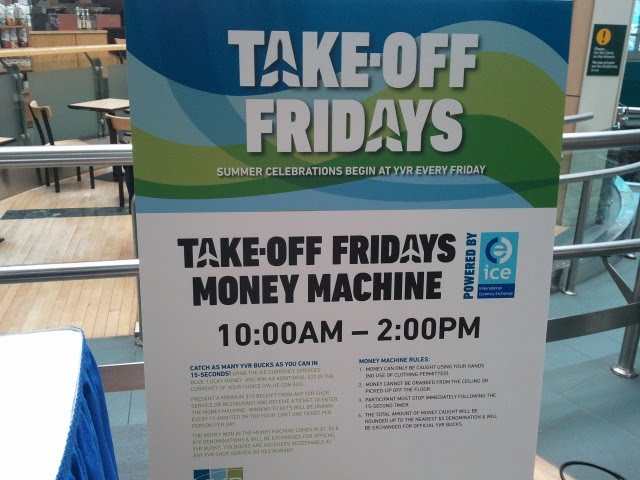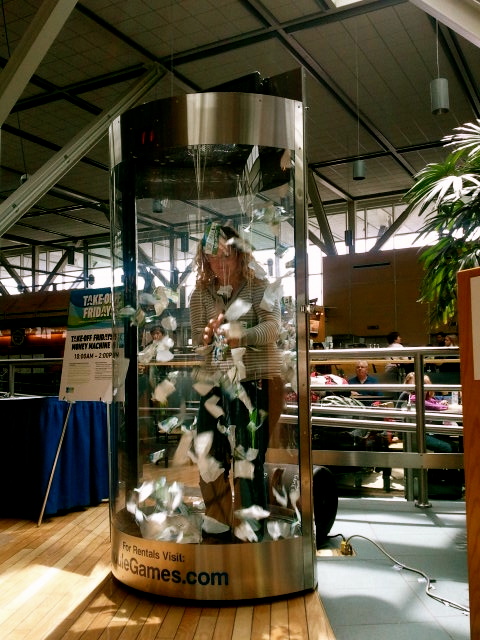 For those lucky enough to be actually catching a flight somewhere you will be treated to more delights after security, including free Tai Chi lessons which is something not offered by any other airport in the world.
We are fortunate here in BC to be home to one of the world's best airports. It's worth taking a few hours to go explore, shop, dine or just hang out and enjoy the observation deck, whether you are flying away or staying home this summer.
This post was written exclusively for Miss604.com by Jennifer Miles who contributes seasonal & family-friendly pieces such as where to get the best Christmas trees, tips for the pumpkin patch, and back to school essentials.