It is July 11th and in honor of this day on the calendar each year, 7-Eleven stores across Canada offer up free Slurpees. The company anticipates handing out more than 460,000 slushy frozen treats today – making it one of the largest single-day product giveaways in the country.
While I grew up on the sweet nectar of a Mac's Froster (due to proximity to my childhood home), Slurpees are the classic brain-freeze inducing summer sipping drink (and I just so happen to live closer to a 7-Eleven now). John and I have always been a fan of the simple flavours (cranberry, lime, pink grapefruit) but are enjoying the new combo flavours this summer (mango, strawberry, tangerine and the apple, nectarine, pear).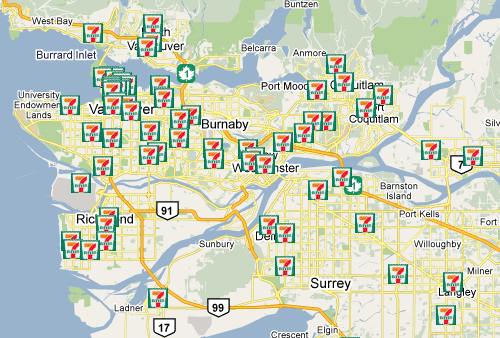 You can use the online store locator to find the store nearest to you. Each store will have 1,000 free 7.11 ounce Slurpees to give away so you'll want to get there while supplies last.