Volunteers planted over 120 trees in Surrey's Green Timbers March 15th, 1930. According to VancouverHistory, this was BC's first "forest plantation" and now this 400 hectare park is an urban refuge: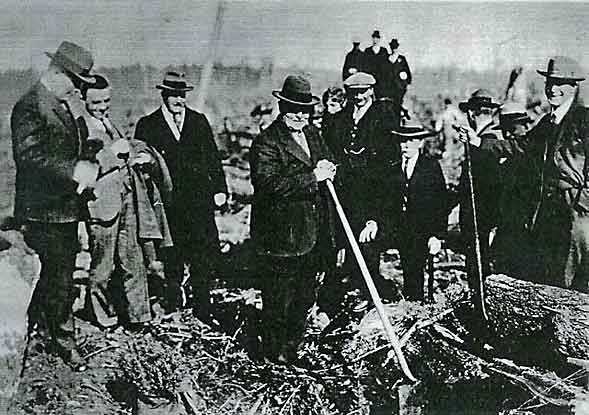 Green Timbers Urban Forest in Surrey is unique: it consists mainly of trees planted from seedlings in the first attempt at reforestation in British Columbia. It sits on a square mile of forest astride the Fraser Highway.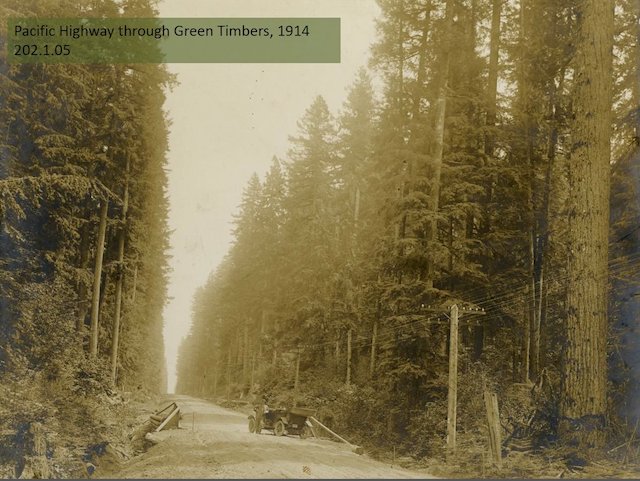 Stand by that highway and look east, and you're directly facing Mount Baker. This highway was originally the Yale Wagon Road to the interior, built by the Royal Engineers in 1875. In 1923 it was renamed the Pacific Highway when Surrey was linked by road to Blaine in Washington State.
Nowadays, it is the largest park in Surrey and has a network of trails, a lake, and a series of ecology tours and events hosted by the Green Timbers Heritage Society.