Vancouver's Chinatown is looking for a mascot and needs your help to decide on the final character.
Given the success of Miga, Sumi and Quatchi during the 2010 Olympics it kind of gives the impression that Vancouver is a mascot kind town. The two finalists, who will rely on a public vote in order to get instated as the official mascot of Chinatown, are Punkie and Muse.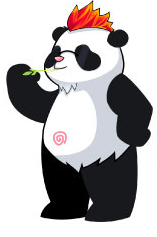 Punkie
Punkie was meant to be the 13th Zodiac animal, but because he was born with a noticeable punk-mohawk hair, he didn't make the Zodiac 'cut' and was seen as an outcast. In search of a new home, Punkie discovered Vancouver at around the time the Chinese began to settle in as immigrants and labourers. He easily found refuge with the Chinese and called the soon-to-be Vancouver Chinatown his new home. Punkie likes to promote individuality through diversity; he understands what it means to be different, and easily makes friends from all facets of Chinatown. Punkie's Motto: "It's OK to be different!"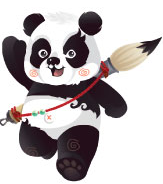 Muse
With his trusty brush, Muse is a mythical creature and a good luck charm. As a "good luck muse," Muse used its abilities to charm early Chinatown to garner natural success and good fortune, resulting in the Chinatown we see today. Because of his luck, when he trips and falls he brushes it off knowing that good luck will soon come. Muse is optimistic and mischievous, and his cheerful attitude can charm anyone. He represents the future of Chinatown as a "good luck muse" encouraging good fortune in businesses and inspiring a younger generation of Chinatown inhabitants. Muse's Motto: "Keep on moving forward and working hard – good things will happen."

You can cast your vote now until June 30th.
Update August 3, 2010 The mascot has been revealed and it's…. MUSE! Muse will make his first appearance at the Chinatown Festival August 14th & 15th. It's at that time that the public can also vote on a proper name for "Muse".