Delta Hotels launched the Good Neighbours Challenge today. It's an initiative with two goals, the first is to raise $1 million to support charitable partners from coast to coast and the other is to donate 10,000 volunteer hours to support the communities in which Delta Hotels exist across Canada.
You can find a full list of supported charities on the Good Neighbours website including BC Childrens Hospital, Canadian Cancer Society, Whistler Adaptive, Richmond Sharing Farm and many more.
Delta will also host over 450 community events across Canada throughout the challenge starting today.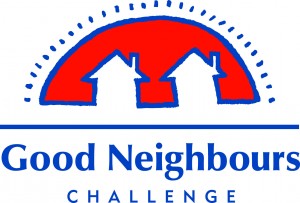 Delta employees clean-up at Minoru Park
Tuesday April 20, 2010, 3:00pm – 5:00pm
Employees from the Delta Vancouver Airport Hotel will do a clean up at Minoru Park
Canada Line breakfast for Habitat for Humanity
Wednesday April 21, 2010, 7:00am – 9:00am
Employees from the Delta Vancouver Airport Hotel will hand out Salt Spring coffee and muffins to commuters in exchange for donation to Habitat for Humanity. They'll be at the Richmond Brighouse Canada Line station.
Delta employees plant food crop for Richmond Food Bank
Thursday April 22, 2010, 2:00pm – 4:00pm
Employees from the Delta Vancouver Airport Hotel will work with the Richmond Sharing Project
Family Movie Night
Friday April 30, 2010, 6:00pm – 8:00pm
With a donation of a non-perishable food item for the local food bank your family can enjoy a kid-friendly movie, popcorn, treats and beverages at the Delta in Burnaby
Many more Good Neighbours events will be hosted from Victoria to St John's Newfoundland until the end of the year. You can follow them on Twitter @DeltaHotelsLtd for updates over the next few months.
According to a survey conducted by Delta in March of 2010, 94% of Canadians consider themselves to be a good neighbour
In partnership with the Good Neighbours program, Delta Hotels is offering a special prize for Miss604.com readers where you can enter to win a two-night stay at any Delta Hotel or Resort in Canada*.
To enter, please leave a comment on this post about any community in which you can find a Delta.

There are close to 50 locations, from the Delta Victoria Ocean Pointe to the Delta Prince Edward in Charlottetown so there's plenty to choose from. You can write about the city, the neighbourhood, a restaurant that you like in the area or about friends and family in that town – anything goes.

I'll draw two winners at random from the comments on April 30th at 12:00pm.
I know my readers are very active in your community and that they have personally helped me throughout the year with fundraising, either through Twestival or my annual Blogathon. Hopefully through all of these contests I can express my thanks for your readership.
Update The two winners of the Delta stays (2 nights a piece) are Alexandra H and Norman. Thanks to everyone who took part!
Fine print: Two winners will be drawn and they will each have the same prize, a two-night stay at any Delta Hotel or Resort in Canada. Their reservation will be subject to availability* and the offer will be valid until December 31, 2010. The prize does not include transportation to the hotel destination/city.