After staying in 4 hotels over the last 7 nights, I figured a reprise of the "hotel" theme for my Vancouver Then and Now series would be in order. The original photos are from the City of Vancouver Archives' online collection, and some of the new images are from Google Street Views.
Then and Now Vancouver Hotels
1944
Clarence Hotel, 515 Seymour Street
1927
Hotel Pennsylvania, corner of Carrall and Hastings Streets
2009
Portland Hotel Society-Pennsylvania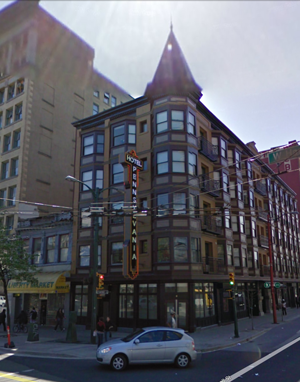 1927
Hotel Georgia, 801 West Georgia Street
2009
Rosewood Hotel Georgia 2014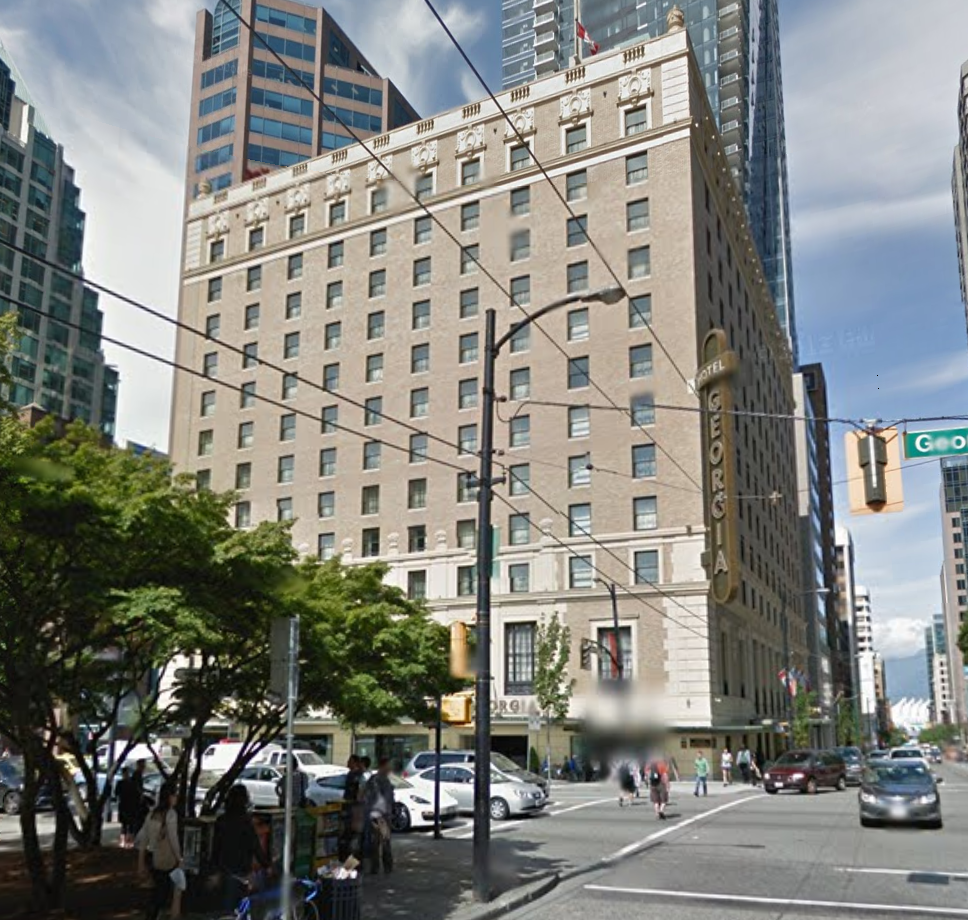 1925
Murray Hotel, 1119 Hornby Street
1913
Wigwam Inn, up Indian Arm
2009
Wigwam Inn, up Indian Arm

You can read other posts in this series, including "Then and Now" hotels (part one), apartments (part one and two), tourist attractions, parks, and more. Just a reminder that the City of Vancouver Archives are presenting a special film showcase this Sunday and I have 4 tickets available for my readers to win. See this post for details.