Upon returning to Zurich, we went out for dinner last night in the industrial district, where our hotel was located. The Schiffbau used to be a ship building yard/warehouse but is now a centre of theatre, dining, drinks, and entertainment.
There we met up with more representatives of Presence Switzerland, along with Martin Elbel & Martin von Walterskirchen from OSEC.
Following a farewell aperitif and dinner, we headed to the Zimtstern event a few block over in another warehouse building.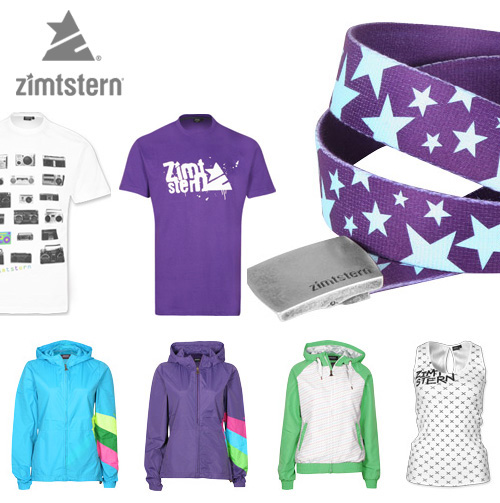 I will have a full post about Zimtstern (official outfitters of the 2010 Swiss Olympic team) but it was nice to see Claus Zimmermann of the company once again (since we met him last time we were in Zurich) along with his brother Florian, who hosted us at the hockey game a few days ago.
We were sat along the catwalk in the front row of their 2010/2011 collection fashion show as we checked out the modern, colourful and functional snowboard and skate gear from Zimtstern.
Awaking in Zurich on a Sunday morning was peaceful an invigorating since it was the first time I had more than 5 hours of sleep on this trip. I chatted with John for a bit as he winded down on a Vancouver Saturday night before I ventured out for a small photowalk around the area. Sunday means all shops are closed and since we're in the industrial part of town, which is actually home to tech companies, dotcoms, and startups, the streets were bare save for a few dog-walkers emerging from their condo lofts.
I'm writing this just about an hour before we head to the airport although this post will be published later in the day, probably around the time I arrive back in Vancouver. I have more posts about my visit, which will be more Olympic and Vancouver 2010 related so they will be peppered amongst my regular local coverage over the coming weeks.
I would like to thank the Federal Department of Foreign Affairs in Switzerland for their hospitality and for giving us Dr. Sibylle Ambühl as an amazing guide. Along with her colleagues, Tania Humair, Xenia Schlegel and a host of others I hope to see in Vancouver this February, we were well taken care of and loaded with an abundance of useful information about this country. The guests they lined up to guide us, and for us to interview were also extremely helpful, friendly, and insightful.
Signing off from Zurich as the sun makes its way up to its peak in the rose-coloured sky, I have a new-found knowledge of this country's pillars of economics, politics, and deep-rooted traditions. The efficiency, the environmentally sound practices, and the hospitality of its people is hard to match. That, and the entire country, from bustling urban hubs to goat-grazing alpine meadows, is utterly unique and refreshingly cool.
All of my posts from Switzerland can be viewed here.