When Google launched Cities in 3D I asked readers what their favourite buildings were in Vancouver. Answers included the Marine Building and the Dominion Building, and since that time I've wanted to do a roundup of these historical pieces of Vancouver's past. As there are actually too many to list (unless you read about them all in this PDF) here are a few of my faves when it comes to houses… okay mansions.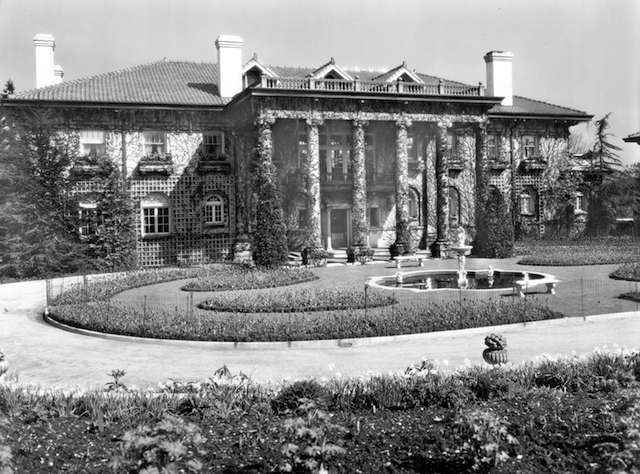 Hycroft – 1489 McRae Avenue (in the Shaughnessy neighbourhood of Vancouver)
Built for General Alexander Duncan McRae in 1909 (completed in 1911), Hycroft was set on a high point to ensure a spectacular view of the north shore mountains and designed by Thomas Hooper. In 1942 it was sold by the McRaes to the federal government for $1. "Hycroft was put to immediate use to handle the overflow of patients from Shaughnessy Military Hospital… It would serve as an auxiliary to the hospital for 18 years… It would sit vacant for two years, until 1962 when the University Women's Club would buy it. They have occupied it ever since." [VancouverHistory.ca]. Hycroft is also usually a stop on the Haunted Vancouver trolley tours.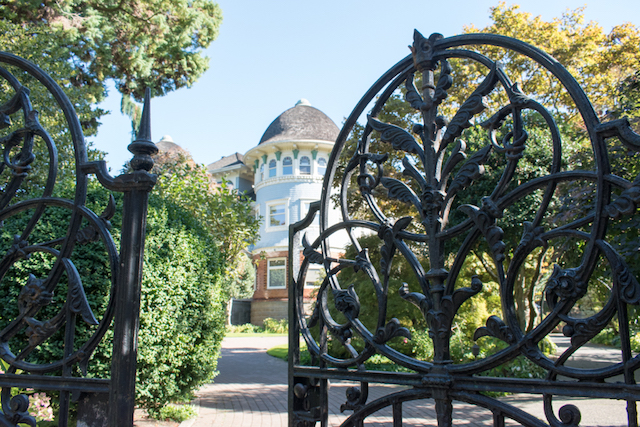 Glen Brae House – 1690 Matthews Street (now known as Canuck Place)
2009 is the 99th anniversary of Glen Brae House, a mansion that's had quite the history here in Vancouver. According to VancouverHistory, the house, Built by William Lamont Tait, the house had a mixed reception from the get-go. "There are some who think it's the ugliest house in Vancouver, some who think it's beautiful"and some, like me, who simply stand looking at it, open-mouthed."
The house featured wrought-iron fencing imported from Scotland, "Italian crystal doorknobs, brass chandeliers, baked and polished brick, a $16,000 embroidery of Victoria Falls" and one of British Columbia's first elevators." It wasn't until after the Taits passed away that the house took on many forms… it was headquarters of the Vancouver Ku Klux Klan in 1925, then in 1929 it was a kindergarten. "Glen Brae next popped up in the news during the 1930s. In honor of a rising new star of the silver screen, people began to call it The Mae West House. You can guess why." In 1980 it was Glen Brae Private Hospital, owned by Julian and Elisabeth Wlosinski who then willed the house to the City of Vancouver (you might also recognize it as "Grandma's House" in the Adam Sandler film, Happy Gilmore). In 1991 it became the home of Canuck Place Children's Hospice.
Some of my other favourite houses include the collection in the West End, from Gabriola to Roedde House. I hope to continue this theme as an ongoing series, featuring interesting places in each piece and am open to recommendations/suggestions for future posts.