Tomorrow evening Dress for Success Vancouver will host its 10th annual IMPACT fundraising event.
When Tuesday April 21st from 5:30-7:30pm
Where Birks (698 West Hastings Street, Vancouver)
Tickets Available online, starting at $75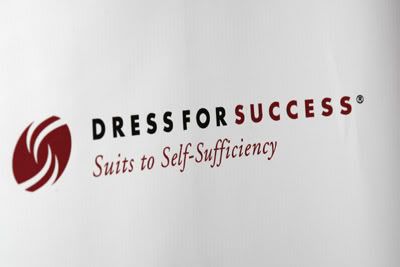 Dress for Success is a non-profit organization founded in 1997 to help clients find jobs by offering up the appropriate attire needed to find a position, and remain employed. They also run the Professional Women's Group, and a Career Centre to promote confidence, professionalism, and the opportunity to hone skills needed for the workplace.
"The suits we give symbolize our faith in every woman's ability to succeed," said Liz Sperandeo, Chair of Communications. "By providing mentors, workshops and educational opportunities we acknowledge that every woman, regardless of background, deserves the opportunity to grow and develop. With the economic downturn, Dress for Success Vancouver expects to see an increase in the number of clients needing our services."
You can learn more about Dress for Success by visiting the local Vancouver site and tickets are still available for IMPACT.