When Dennis from The Beta News and Connected Internet contacted me about an ongoing segment/feature he writes I was more than happy to bear all. All of my desktop that is.
"Show Me Your Desktop" is an opportunity to find out more about bloggers around the world while getting a sneak peek at their desktops, where I'm certain all of our daily computing begins.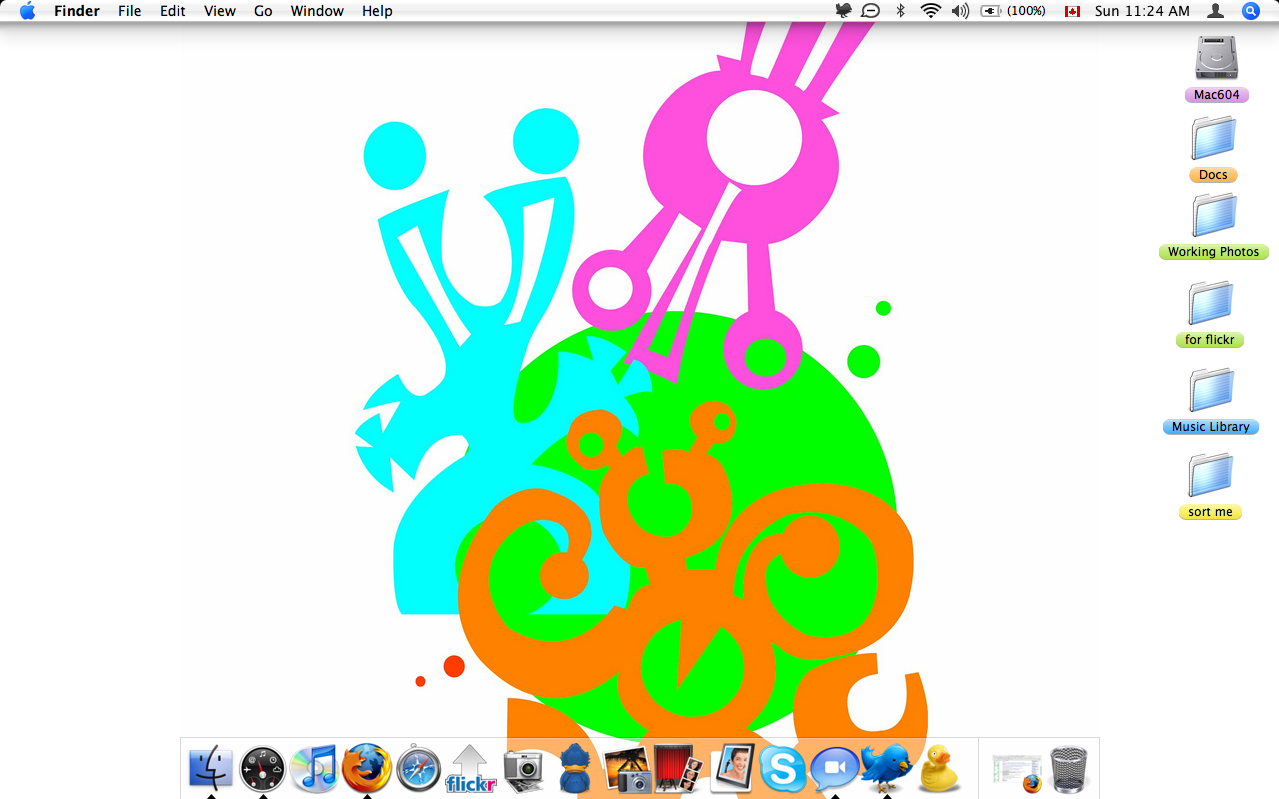 Dennis writes: Researching for this round of Show Me Your Desktop, my wife asked me how come I didn't have many women in the interview series. This opened a whole new world for me. The world of Canadian bloggers…
You can read the rest of the interview on The Beta News or Connected Internet.
A very important shout out goes to Philippe Sokazo, whose image I am currently using as my wallpaper. He's a local artist and you can find some of his work on his Flickr or his website, Sokazo.com. He's also a part of the Spirit of Stanley Park, which I'll explore in depth in another post.