We're almost through Season 4 of Rescue Me. I spotted Denis Leary wearing a BC Lions shirt earlier in the season and scooped a screenshot on Episode 11.
We know Leary is a hockey fan and although I'm pretty sure we may never see him in a Canucks jersey, it was kinda neat to catch a local connection on one of our favourite shows.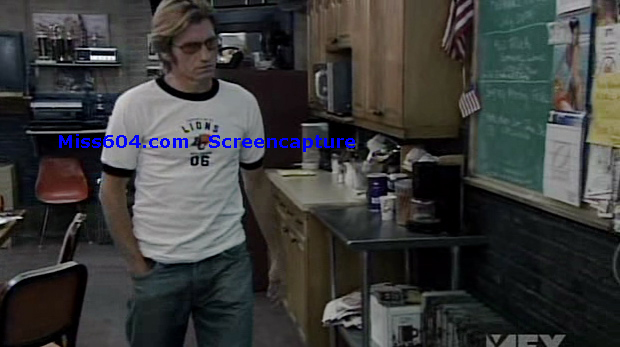 Season 4 of Rescue Me is now airing in Canada on Showcase, Tuesday nights at 10.