Not a week goes by that I am asked some sort of question by a tourist on the street and usually it's about the bus. Sure, the Translink "Trip Planner" seems to be a decent "A to B" service, although getting from the Westin to Granville Island really isn't an FAQ I encounter. It's more like: "How much is the bus", "How long is this ticket valid", "Where will this take me"?
Dave currently has some friends in town so he asked me if I knew of any special visitor fare passes since he's experienced this in other cities. Off the top of my head I couldn't think of anything, and after further research we both decided that the best short term fare option would just be a book of blank "Fare Saver" tickets although even those are separated in value by zones.
This inspired me to look at a few other North American cities to see how Vancouver, whose main industry is tourism, stacks up.
I compared Vancouver, Calgary, Toronto, Boston and Seattle as they are all cities I have either lived in or visited. The image below shows just a few of the criteria I think would be useful to visitors or those new to town.

All cities offer day and monthly passes. Visitor passes are available in 3 of the 5 cities listed although they are in different forms.
In Calgary they have the "Show n' Go" which is a 2-14 day pass you can obtain for the transit system if you are attending a registered conference or event ($4/day). Toronto has a weekly pass available, as well as the same type of "Convention Pass" as Calgary, available for 3+ days (from $3.75/day). Boston also has weekly passes for bus or 'T', which is the subway system ($15/week). Seattle doesn't have any short term passes however they do have more long-term options, offering an annual pass for the system. Translink's "Fare Savers" start at $18 for a book of ten 1 zone tickets.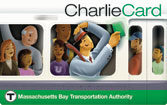 The best transit system that I have used has got to be the MBTA in Boston. When I moved there in 2002 I was able to download schedules to my PDA and plot out routes across town and state just using their website and maps. Five years later and looking up information for this post, I still find the MBTA website to be the most useful (and it's the nicest looking of the 5 as well). They have even introduced the "Charlie Card" which is a reusable, re-loadable fare card that you can manage online.
You would think that such a tourism-minded like Vancouver would offer better resources and options for tourists especially when it came to fares. Information kits explaining zones and time limits, weekly passes, convention passes or even special fare saver tourist bundles available from hotels would be a start. I think visitors would really benefit from more information about public transit to get around the city (and out to other regions) then maybe they won't always have to ride in some big red bus that looks like a double-decker with its roof chopped off.
Interesting article/review of the new BART EZ Rider Smart Card – they mention Translink… but not this Translink