With fake palm trees and stars glistening overhead we all gathered somewhere between the two levels of the Waldorf's Tiki Lounges for dinner and prose.
Throughout the evening Airdrie was the MC and one responsible (along with Kerry Anne) for supplying all the fabulous MAC Cosmetic giveaways and door prizes courtesy of their podcast, Lipgloss and Laptops.
When it was Open Mic time almost 20 people had their turn to share a blog post, a short story or some poetry. I can't remember everyone and I believe there will be a recap on the wiki later on, but I did note Monica, Kate, Tanya, Ariane and Rosemary, followed by Vasta, Chris and DaveO later in the evening.
Everyone now needs to make their way to the Forestry Sciences Building at UBC (below is a map John supplied last year) either by bus, by car or bike. Things kick off at 10:00am with the first "Internet Bootcamp" session at 10:45.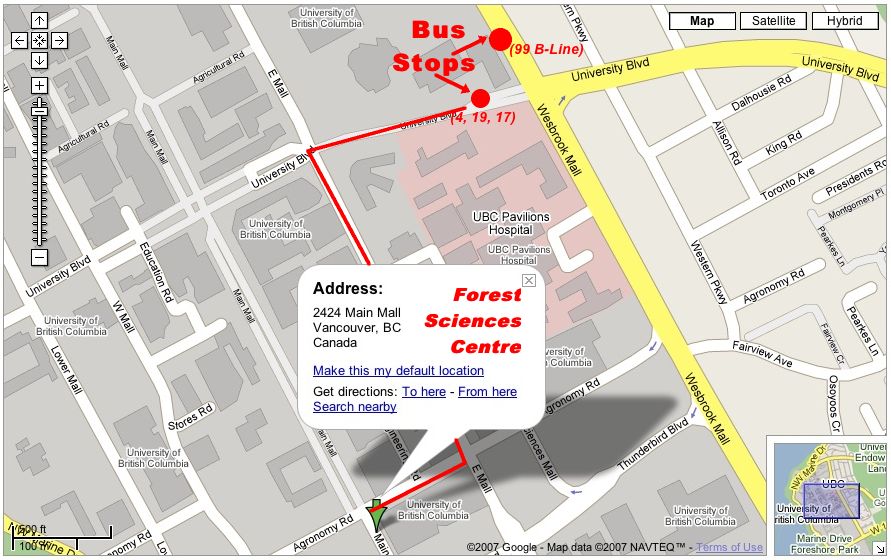 Remember, photos and blog posts throughout the day will be tagged universally by all as "NV08"