Last season I live blogged a lot of TV, but not just any TV, The Amazing Race. I love adventure races, travel and the challenges that teams face in this Emmy Award-winning reality series. It's coming back this Sunday for season 12 after a bought with the All Star teams last season.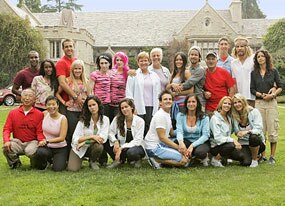 The new Race wasn't due to kick off until January but will now launch during November sweeps.

To prep viewers for the rapidly approaching Nov. 4 debut, the network on Wednesday unveiled the 11 new globetrotting pairings to compete in the round-the-world series, including the show's first lesbian team. This year's tandems also include a Goth couple and a grandpa/grandson pairing. [E!Online]
After doing the uber-local version of the Race with my sister you gotta hand it to these contestants, it's no small task.
This year the Race spans the globe from Ireland to Croatia and sets new Race Teams on an adventure of a lifetime. Traveling more than 50,000 miles and crossing multiple continents in 28 days, the Teams are in a fierce race to the finish for a shot at the million dollar prize. [CBS]
I will be once again covering the race via blog comments, summaries and recaps. I don't usually talk a lot of TV on the blog but I'll be reserving Sunday nights for TAR. Stay tuned.