In case you missed it last week, I'm trying something a little different here for the blog. Every Tuesday we're going to have a What the Surrey trivia contest. For now, it's just for fun but hopefully we can up the stakes going forward.
Why: For those that are unfamiliar with the City, Surrey is a suburb of Vancouver, BC and has a pretty crummy reputation. My goal is to continue the positive representation of my hometown, introduce readers to the City and to generate a little buzz by doing a weekly feature such as this. [Miss604]
Since last week's warm up was so easy I've got a triple header for all those keen Surreyites and local history buffs out there. When driving around town, from the very North near the Fraser River, to the South at Blackie's Spit you can come across signs on the side of the road. They're route markers laying out the "old" names for the avenues and streets we know today. Every passage has a different historic meaning behind its name, so I've collected a few photos for this week's question:
Can you name the street/avenue names used today for the three historic road names listed below?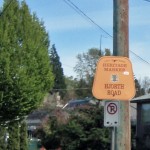 Hjorth Road: In 1885 the Norwegian Hans Christian Hjorth was the first of a number of fishermen to move up from his Fraser River shack to locate on what became ____ Ave. He returned to his native Norway but his name remains.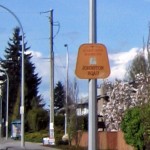 Johnston Road: In 1866 James Johnston and his two sons Isaac and William came to Surrey and homesteaded land along ___ Street north of 64th Avenue to 80th Avenue. All were active in Municipal affairs. This road ran North-South through the Johnston Settlement.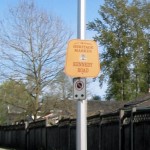 Kennedy Road: In 1860 James Kennedy took up land on what would be Surrey's western border. He built a trail from Mud Bay to move cattle to his holdings and then onto New Westminster during the BC Gold Rush. The line of ___ Avenue east of the Kennedy Heights Community became Kennedy Road.

* Each blurb listed above was collected from a website which I will give much credit to once guessing is closed ** Update: info came from "The City of Surrey: A History"
Please leave your three guesses in the comments section below and if you would like to sponsor a prize for the next WTS – "What The Surrey" please send me an email via the Contact Form.